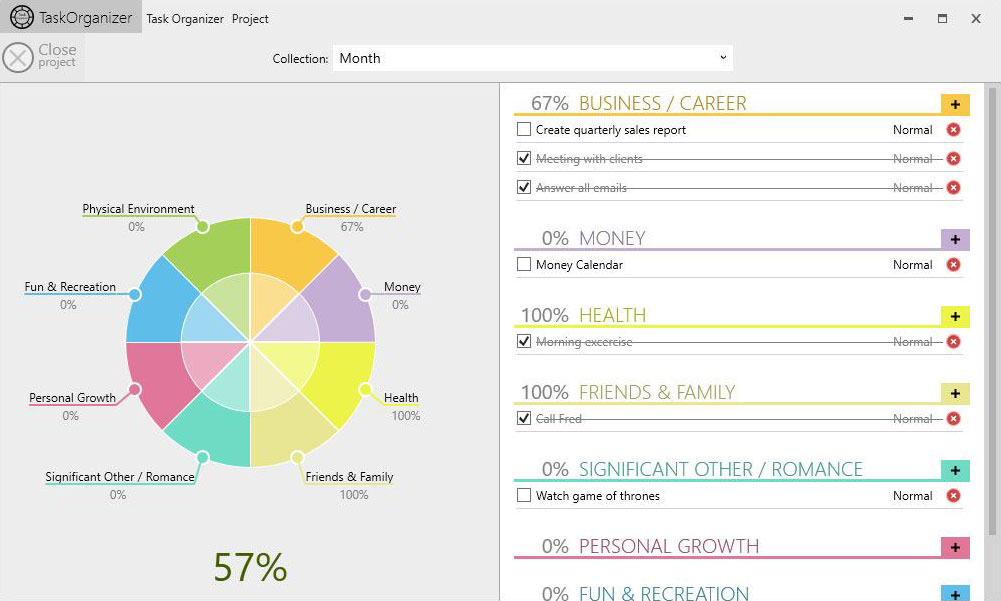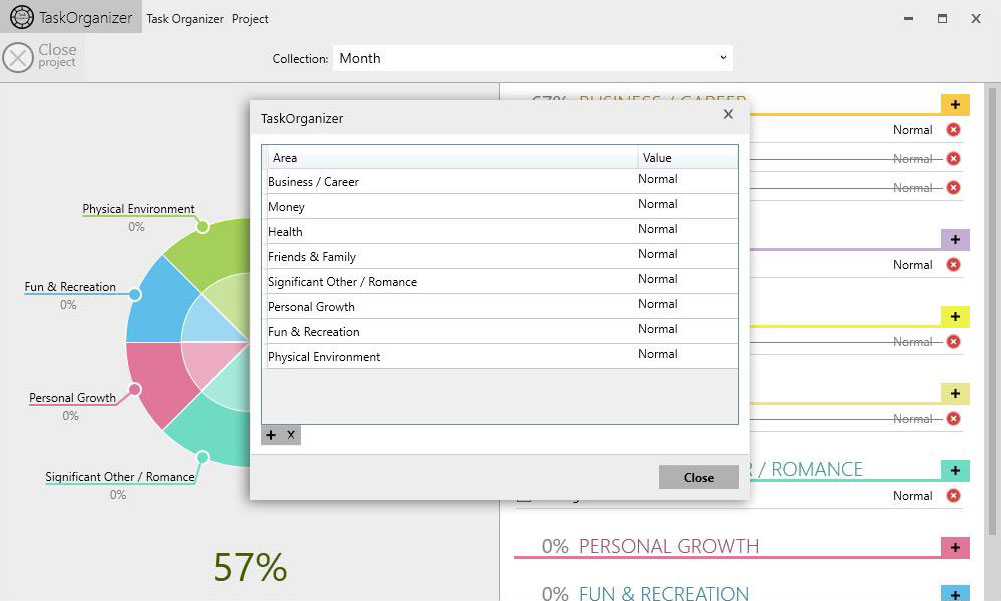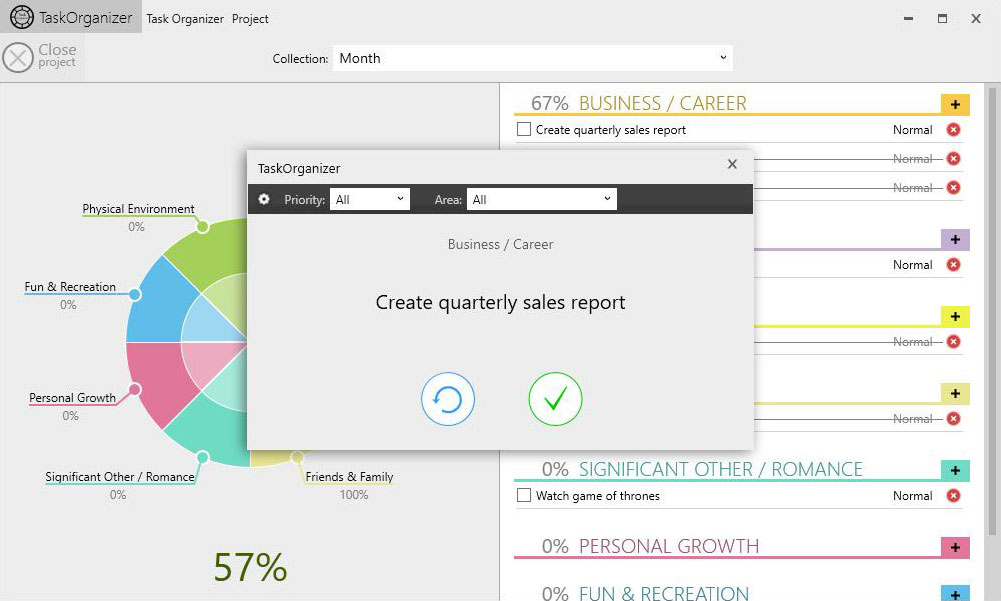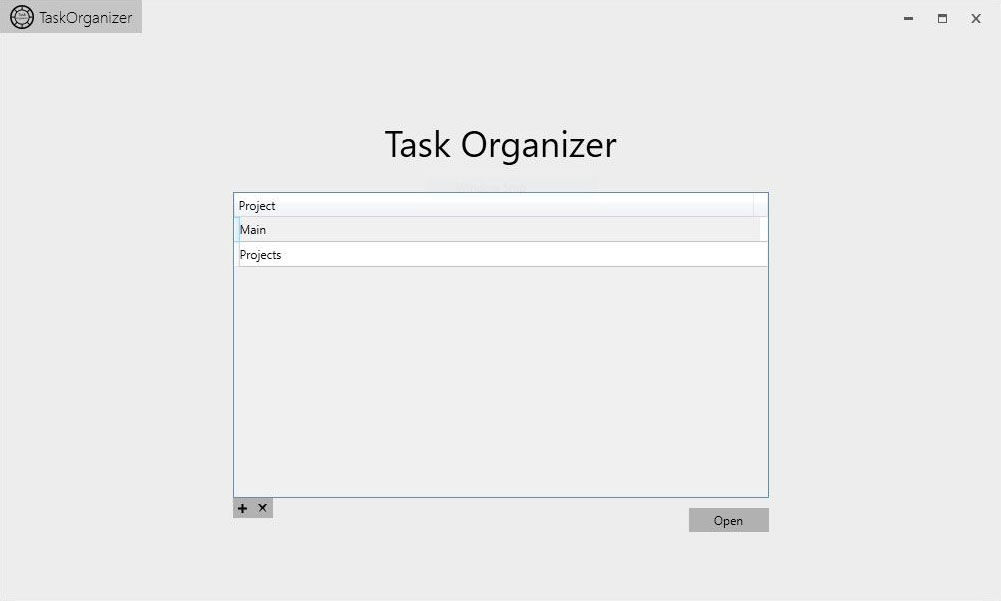 Task Organizer
The task manager that will not only remind you to do important things, but will help you find balance between your work and private life.
Task Organizer
Take your tasks and goals under control and find your work-life balance
Projects
Create as many projects as you need
The application helps you work with multiple projects. If you have a really big task, you can single it out as a separate project, specify other areas and collections.
Life areas
Configure areas to your liking
You can specify as many areas in your life as you consider necessary.
Rate each area, how everything is good or bad with it.
For your convenience, set the color for each of the areas display on your wheel of life.
Collections
Separate global goals from daily tasks
Collections make it possible to separate long-term goals from daily tasks.
You can easily switch between collections on the fly.
Task list
It is a task manager, right? So it should have a task list.
Task Organizer offers you a task list you are accustomed to - except for a tiny detail - all your tasks are divided into areas.
You can easily see which tasks are more important and which ones are not worth your attention. But most importantly, you will always see whether you are currently working on a particular area or it has slipped your attention today.
Productivity Booster
That very secret... and yes, it is that easy.
What problems Productivity Booster can solve:
Lots of minor tasks
Many people face the problem when seemingly small tasks get postponed for later and their number increases day by day.
Only work! Only hard core!
Actually, that is why we seek work-life balance. Work seems to be more important than anything else.
Routine and boredom
Just do things from the list, every day... Seriously? And tomorrow as well? And afterwards? And forever and ever?
Play a game
Check out what task you will get from your list next time. Switching between tasks is sometimes more productive than it seems because today may be different from all your previous days.
And if you ask yourself "Will this task take a lot of time to complete?", you will discover the satisfaction on completing the tasks because you will be able to do it more and more often.
Try Task Organizer
Available Platforms
Buy Now Just for $14.99
Lifetime license